Spending your Valentine's Day at a mini-conference may not seem like someone's ideal date… yet the 'Get Social 2017' Conference filled the Mahony Hall of the Helix DCU, with DICE students and invited guests who had plenty of love and passion for business. This mini-conference was a different, better experience than the 'Get Started 2016' one as this time I had the experience of attending a conference and looked forward to listening and learning about what the speakers had to say. The aim of Get Social was to expand our knowledge of social media marketing campaigns and how social media is not just useful but needed for the success of modern day businesses.
In order to prepare us for the Get Social conference our DICE lecturer held a social media lecture which discussed the main foundations and key concepts in relation to social media and digital technology. In my opinion the main element I took away with me was the 7 characteristics of social media:
Web is the platform                                         5. Scalibility
User participation                                            6. Perpetual Beta
User defined content                                       7. Reputation Economy
Network effects
I felt this lecture benefited greatly as I understood the basics behind the widely versatile topic of social media!
Before reading about social media through a business perspective, see if you're addicted to the phenomenon of social media by taking this short quiz here !!!
---
"What's your impact on the world?"

Paul Hayes – CEO of Beachhut
Kicking off the line of speakers Paul took to the stage as MC for the conference. From the get go, I could see Paul's confident, honest and direct personality which really made me sit up and listen to the main focus of his talk which was CONTENT! His company is a PR for tech start-ups, helping them to develop the right social skills for branding, marketing and communications. "Fit yourself into the bigger trends in the world. Don't just talk about yourself and your interests" were the wise words from Paul that made me think about how people can be so involved with their own agendas they forget about the world moving around them, which in today's world is rapidly moving with advancements in technology and social media, it's hard to keep up!
Many other professionals and specialists in the field of developing social media content would agree with Paul's views and Gebauer (2015 ) noted:
To be really successful with your social media marketing your content needs to be optimized for each social network you want to use.
Meaning what you post needs to be tailored to needs of your audience in order to make it interesting. That's where Paul gave some valuable advice; that you should never talk about where you are now but where you've come from and where you're going. Speaking on social media content terms Paul explained the right balance to catch a potential investor or customer to your company is 70% interesting content and 30% advertising. Leaving us on a line that really took me by surprise Paul stated "people remember how you make them feel, not what you say"… my understanding of this is that even though social media content is  full of visuals and promotions you see and hear, if they don't connect on an emotional level  you're not going to succeed.
---
Does social media need to take a step backwards…?
Matthew Weil – Head of Product at VoiceSage holdings Ltd
Matthew gave to what I found to be, a highly thought-provoking talk about connecting or reconnecting as such, business to customer (B2C). His job is removing barriers between B2C to make the social communication connections engaging and effective. While the growth of social media carries numerous advantages somewhere along the way the connection can be broken, yet Matthew believes using social media effectively can bring back the holistic experience like the old days. I found this concept hard to grasp at first but when Matthew explained "people who grew up with Facebook, social media and so on have a different perception of what social media is than those who grew up without it", it became clear that a social gap has between created between the two types of people and between B2C. The IOT is immersed in tech nowadays and bridging that gap is the next step forward in getting social and Matthew is one of many who are building that bridge to once again fully connect B2C.
A man named Marc Prensky published a fascinating article where he explains the social gap between teachers and students in this time of social and technological advancements. This concept can be applied to the B2C social gap too as Prensky grouped this gap into Digital Natives (grew up with social media) and Digital Immigrants (grew up without it).
Today's students are all 'native speakers' of the digital language of computes, video games and the Internet. (Prensky 2001)
Younger generations today process information fundamentally differently according to Prensky (2001) and while Matthew explained how data is the new oil, businesses need to focus on Digital Native trends to reconnect B2C.
---
"Content is King"

Anne Marie Boyhan – Head of Social at Bank of Ireland
Anne Marie graced the stage holding a humbled, genuine persona as she explained how she previously studied at DCU. Having a speaker that studied at DCU made me feel proud to listen to what she had to say, as it shows hard work and dedication can lead to great things from attending this university. Reiterating what the previous speakers talked about she voiced how "Content is King". No matter what type of content you wish to express Anne Marie gave three key points:
1. Create
          2. Collaborate
3. Curate
BOI set up a Snapchat account aimed and the youth market to expand their social media content. The feedback that they got from this was an 84% engaging content on their Snapchat stories, showing the benefit of stepping outside the box, as I was surprised that a bank would have a Snapchat account. Anne Marie once again showed the pace at which social media is expanding and how changes are coming to the world of digital business.
The Industry Report is a social media examiner which surveyed over 5,000 marketers on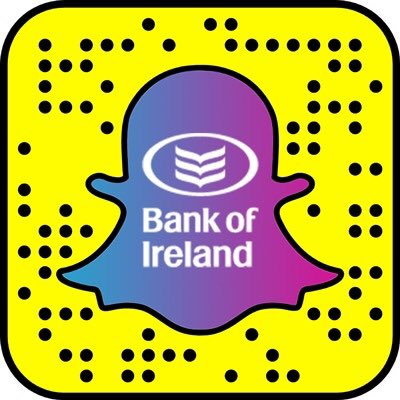 social media tactics. At least 90% of marketers want to know the most effective social tactics and the best ways to engage their audience with social media. Another stat that drew my attention was that Snapchat is on a growth trajectory with 5%of marketers using Snapchat which is predicted to increase to 16%, showing that Anne Marie and her team at BOI are ahead of marketers already expanding into the social media trend of Snapchatting. Follow BOI here.

---
"Fear a bit less and Live a bit more"

Aisling Tobin – Senior Brand Manager for Jameson Whiskey
As Aisling stepped up on stage, with a bottle whiskey in her hand, she asked for the Jameson LADS out there in the audience. But wait… it's not the sort of lads you'd think. Click on the video title to watch Jameson Strategic target: Introducing the LADS.
"Content is King but Engagement is Queen!" was a quote that stuck out in my mind as Aisling explained you can have plenty of content but if it can't connect and communicate i.e. engage with your customers it will be ineffective, much to the same concept Matthew talked about earlier. Having the right content at the right time is the first step in social media marketing but finding a way to get your users/followers engaged with that content is just as important. According to DeMers (2016), a Forbes contributor, 6 ways to increase user engagement on your content are:
1.Stir up controversy   2.Surprise people   3.Ask your customers' opinion  4. Get your readers involved   5.Enlist more content mediums   6.Reward users for engagement
It was evident Jameson's user engagement was well developed with their trending hashtag at the focal point of their content. See more at #SineMetu.
Wisdom and a high knowledge of the changing environment of social media was apparent from Aisling, as she concluded her talk saying "know your digital objective and to be disruptive in your market but yet, stay true to your brand"!
---
"What lives online doesn't necessarily start online"
Hugh Curran- Digital Strategy and Communications Consultant 
Insightful words from Hugh, who has over 15 years experience in the communications industry. Hugh directed his time on stage to focus on Content Management and his step by step process made me think of not just HOW to manage content but WHY to manage content. The angle he took into looking at social media content was intriguing as the steps seemed logical and easy to follow yet 60% of content presented by businesses is regarded as poor content by customers!
Hugh explained one of the best ways to manage your content was by tracking and analyzing it. There are many different types of software out there to aid your business in tracking and analyzing your data in order to maximize the benefits of managing your content.
From the chart above it is clear that Hugh understood the importance of tracking and analyzing your content. He ended on a lighthearted, encouraging note of "nothing wrong with trying and failing".
---
You must be the change you wish to see in the world – Mahatma Gandhi
Paul Berney – Co founder of mCordis
The most interesting talk of the conference for me was Paul Berney, the co-founer of mCordis, a global mobile marketing educational and advisory service company. I found his talk to be quite profound as he explored ideas and concepts that I would never have even thought about before. Diving deeper into the notion Matthew Weil discussed about how people who grew up with social media differ from those who haven't, Paul discussed how we are connected individuals that now need connect marketers. "The younger you are the likelier it is you think the physical and digital self are the same". A few years ago that sentence may have seemed absurd but as Paul said social media does not exist in isolation. Now there are massive changes in tech that blur the lines between physical and digital such as developments in AI, VR and AR. A prime example of this is the gaming phenomenon of Pokemon Go, released in July 2016. Some statistics say that there has been over 500 million downloads of the game! Transitioning from the merging of physical and digital products are Super Connected Brands which amalgamate physical + digital + sensorial products (e.g.) Apple products.
With this age of connectivity Paul even stretched as far to say that we are connected before birth through the pregnancy scan which I found to be a bold but surprisingly true statement. After Paul's talk it occurred to me that not only is there a coming change in social, digital and tech but there's a coming change in how we live with it too.
---
To disrupt or not to disrupt that is the question?
Eric Weaver – VP of Communications and Marketing Solutions at Xerox
Last but not surely least, Eric Weaver took to the stage to bring the 'Get Social 2017' conference to a close. Eric echoed the message given by Gavan Walsh at the 'Get Started 2016' conference about disruption in the market. Yet, Eric questioned if disruption of tech and digital products in the market is a good or bad thing? His conclusion was that "Digital companies can make it hard for physical companies". An example would be the development of Spotify and the effect it had on the business of HMV, where now people can stream their music digitally instead of buying physical copies of the music.
Eric introduced the idea that a huge change was coming into market disruption and that change has also been noticed by experts across the globe.
77% of industries anticipate massive digital disruption by the end of 2017. (Harvard Business Review 2016).
This statistic above links into the changing environment Eric talked about but, he ended with the idea: to not stop digital developments but  to be open minded about the balance between physical and digital production in relation to market disruption.
---
They are not just concepts anymore, they are reality.
As the mini-conference ended I looked back on the messages and stories the speakers had told and it made me realize this whole concept of social media, getting involved, attracting customers through social media mediums isn't something that will happen in the future. It's happening right now. The explosion of being social has taken off so rapidly you don't even noticed it around you (or maybe I don't because I'm a Digital Native).
Each speaker took a slightly different outlook on the social and digital world but all were as relevant and important as each other. Yet, their messages all looped back to the same key concept… This social era is bringing huge changes to they way we live and B2B or B2C need to be engaged through the social media environment by seeing the companies values and attributes through good content.
---
If you liked this post, follow my blog to see my next post which will be 'Get Digital 2017' !
'Get Social 2017' was sponsored by the following:
References: